Many issues are faced during injection molding of plastics raw materials, whether it is commodity plastics like PE, PP, PS, HIPS or engineering plastics like Nylon, mPPO, PBT, ABS, POM or super specialty plastics like PPS, PPEK and similar.
Generally basic troubleshooting sequences are the same with slight variation from type to type. A quick resolution saves a lot of time, materials and productivity. Following table is the general guidance to follow in the order it is shown to find a quicker solution.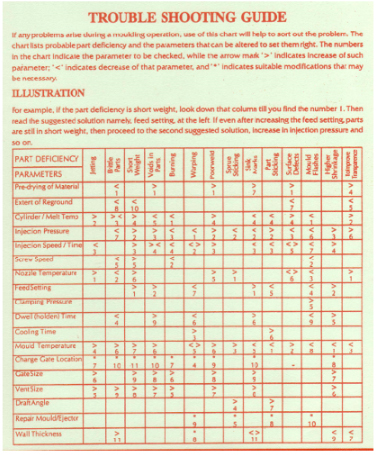 With more and more automation of injection molding operations, parameters used to achieve maximum consistency (statistical methods like Cp, Cpk) can be established to improve productivity. But above indicated troubleshooting is widely used when establishing a new mold or new machine or a new process.